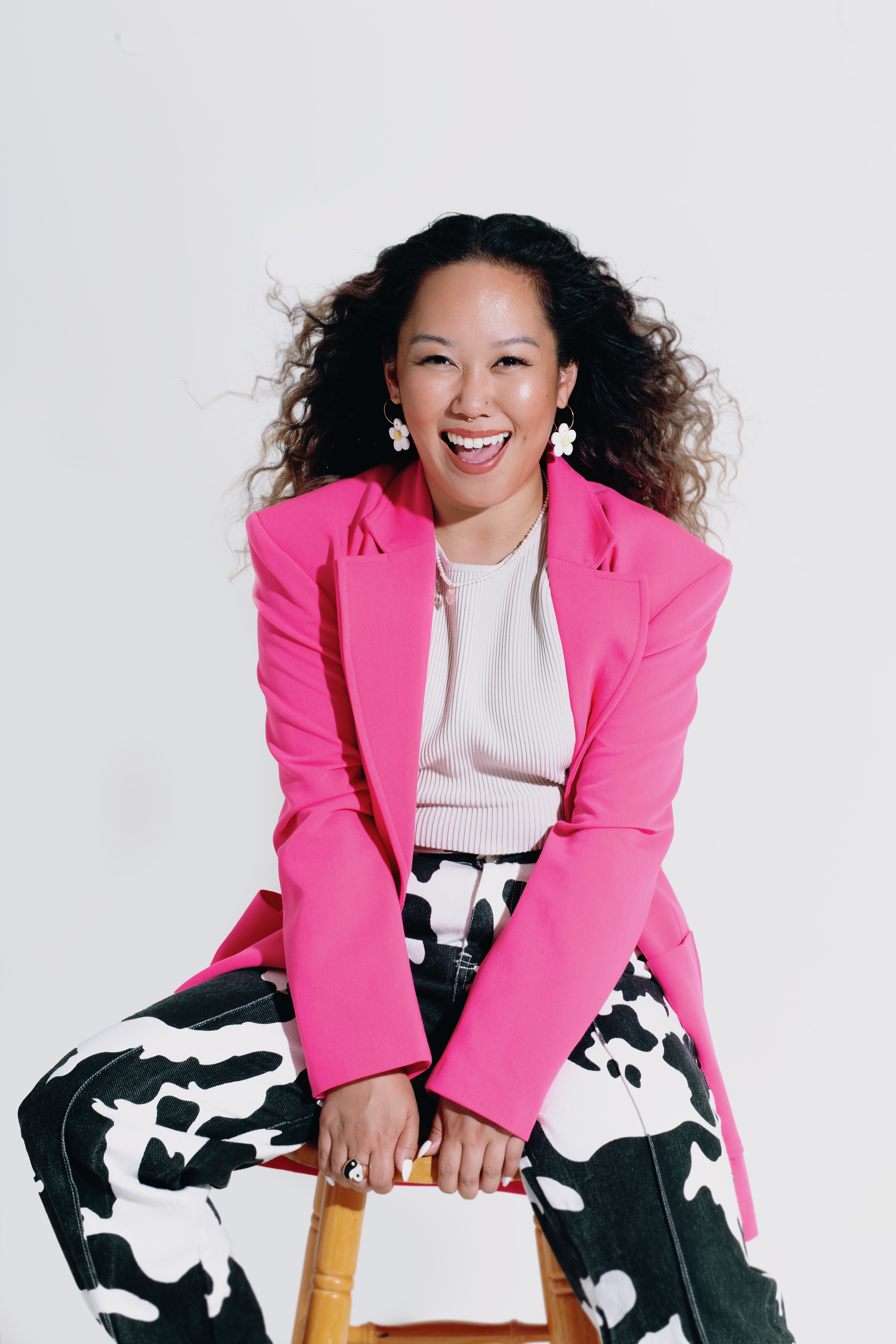 ✎ Master Bob Ross Painter | ❤︎ Dog Lover | ☞ Snack Queen | ☾ DJ DELACRU | ♽ Thrifter | ✌︎ Aspiring Spice Girl |
︎ ABOUT
---
With a deep rooted passion for music and culture, I live to travel, discover new genres, indulge with my inner foodie (dim sum is life), and befriend every dog I meet.
While design is at the heart of most of what I do, my work expands beyond design to include photography, mentoring, event coordination, and DJing (check out my mixes on
SoundCloud
).
Thinking about collaborating? I love working on projects that experiment with type, have a hint of humour, tap into nostalgia, and celebrate local communities.
Check out my LinkedIn profile for more details or take a peek at my CV here.
︎ EXPERIENCE
---
Freehouse Collective
Content Producer
2022 - Present
Dutch Love
Content + Campaign Manager

2020 - 2022
RED Academy
UI + Communications Instructor
2017 - 2020
The Waldorf Hotel
Digital Marketer + Brand Manager
2015 - 2018
Victory Creative
Graphic Designer
2015
Earls Kitchen + Bar
Marketing Manager
2008 - 2016
︎ CREDENTIALS

---
RED Academy
UX + Digital Marketing Certificate
2018
Emily Carr University
Bachelor of Communication Design
2013
Falmouth University
Graphic Design Program
2011
Kwantlen Polytechnic University
Interdisciplinary Design Certificate
2009